Become a member of The Dutch Network
Membership of the Dutch Network
The Dutch Network is an active association for all ages!
Why become a Member of the Dutch Network?
With your membership:
You support the whole Dutch community in The Lower Mainland
It's possible to organize big events such as Koningsdag, rent of the location, the Dutch food and booking the entertainment (a band, DJ or balloon artist) all must be paid in advance. Without a financial buffer, this is not possible.
We can offer most events for free for our members and we can keep large events affordable for everyone
Our annual events
January: New Year's reception
February/March: Snowshoeing/x-country skiing
April: Easter egg hunt, Koningsdag
May: Dodenherdenking, Bevrijdingsdag, Potluck Petting Zoo, bike rides
June/July: family bike and hike
August/September: family bike and hike
October: Pumpkin patch
November: Sinterklaas, European movie night
December: Christmas wreath craft
Furthermore: dinner dances, lunch at the race track and more
Our monthly events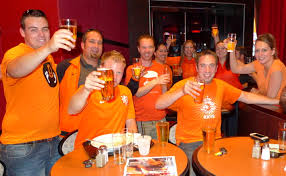 Dutch pub night in Vancouver and Langley
Nature walks (bi weekly)
Our weekly events
Coffee clubs
Klaverjas mornings
Wait! There is more for Dutch Network members…
Members of The Dutch Network…
Are always the first to know about events
Get special discounted tickets for major events
Are given priority on the waiting list of the Dutch school
Have (sometimes even free) access to unique events such as the Van Gogh exposition and a High Tea party at the residence of the consul general and other last minute specials
Did you know…
The Dutch Network founded a library with Dutch books (free for the whole community)
The Dutch Network has a large social network. Are you looking for something special or if you need help connecting? We can help you!
The Dutch Network represents The Netherlands on events like The European Festival (Burnaby)
President's Report
You can download the 2017-2018 President's Report here.
Follow us
Follow us on Facebook or Twitter.
Become a Dutch Network Member today!
Becoming a member is very easy. You can pay by cheque or online via PayPal or e-Transfer.
Membership is only $35/year (that's less than $3 a month!).
If you don't want to pay online, please make a cheque payable to N.A.J.M. and send it to:
N.A.J.M. / Dutch Network
c/o Barbara Buree (Secretary)
4158 West King Edward Avenue
Vancouver BC V6S 1N3
Questions?
Contact us at membership(Replace this parenthesis with the @ sign)dutchnetwork.ca.