Our City Ride Vancouver 2017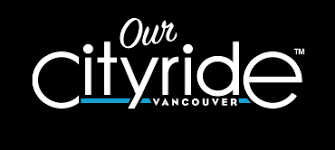 On August 19th, the consulate of the Netherlands will be involved in organizing a family friendly bike ride in Vancouver, just like we did in 2016.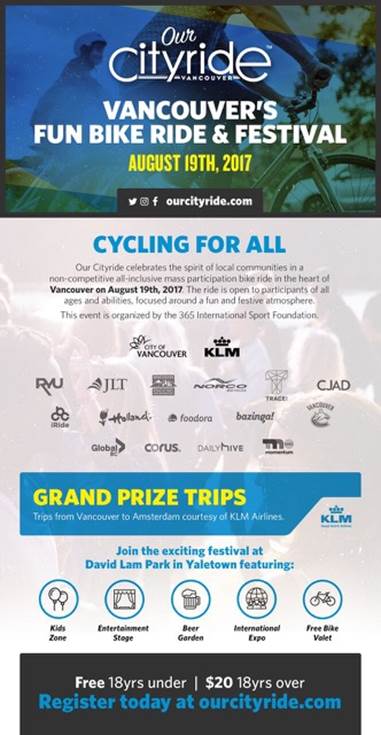 This year our partners from M1 Sports are the main organizer. They have received approval and funding from the city of Vancouver and will host the ride called "Our City Ride" on August 19th – For more information: http://ourcityride.com/
KLM is one of the main sponsors for the event, they are also promoting the bike ride at the moment.
This year it will be a large ride with more than 5.000 participants, the route will be safe and other traffic will be blocked during the ride. General admission for adults will be $ 20, riders under 18 are free.
At the consulate of the Netherlands we are fully supporting this bike ride. The organizers have given us 400 free tickets for our Dutch contacts who register through the consulate.
They have set up a system, whereby we will get an individual access code for each participant.
After confirmation through the consulate, we will send you a personalized code: you have to register through the "Our City Ride" website – with this code adults can join free of charge.
The consulate will also print special orange shirts for the first 250 Dutch participants to register.
Registration
If you are interested to participate confirm by email to VAN-EZ(Replace this parenthesis with the @ sign)minbuza.nl.
Add the full names of the participants: per person we will send 1 individual access code:
After this you will have to register at: https://ccnbikes.com/#!/events/our-cityride.
The route of Our City Ride 2017